Auger services are useful for a range of land management purposes, and our team is here to provide them for you.
At Vickery Lawn Service, Land Clearing, and Stump Grinding, we offer a wide range of lawn and land care services for our clients, one of which is auger services. An auger is a tool used to bore holes into the ground, and that can be extremely useful in many different scenarios, but one of the most common uses is for taking soil samples. Whether you're a homeowner who is interested in why your grass doesn't seem to be thriving or a farmer who needs to monitor the specific nutrient levels present in the soil of your crop fields, you can get the soil samples you need with our auger services.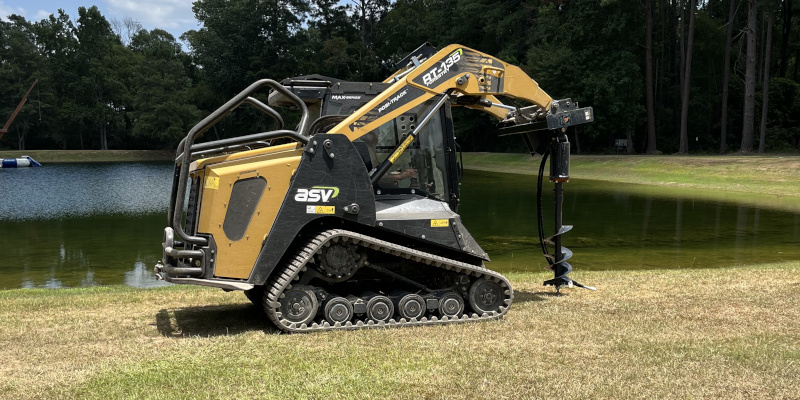 An auger is a drill-like tool that uses a rotating helical blade to bore into the ground. It's best to use them in soft soil because if the ground is too hard, the auger will not be able to puncture the ground. Because of this, it's generally best to schedule auger services during warmer times of the year when the soil is softer or after rain has softened the soil. When you reach out to us, our team can talk with you about the best time to schedule your auger services for optimal results.
While soil samples are among the most popular auger applications, our auger services are also useful in other scenarios. For example, a larger auger makes digging fencepost holes a breeze, and they're also great for quickly making holes to plant trees, shrubs, and other plant material. When you contact our office about auger services, we'll discuss what your needs are and how we can accommodate them. Our team has been in business for over 24 years, and you can count on us to provide the solutions you need to care for your lawn or land.
We proudly serve customers in and around the Livingston, Texas area. To learn more about our auger services or inquire about getting an estimate, simply contact our office.
---
At Vickery Lawn Service, Land Clearing, and Stump Grinding, we offer auger services throughout Polk County, Texas, including Ace, Camden, Corrigan, Dallardsville, Goodrich, Leggett, Livingston, Moscow, Onalaska, Shepherd, and surrounding areas.