Our team has the right experience to handle all your property clearing needs.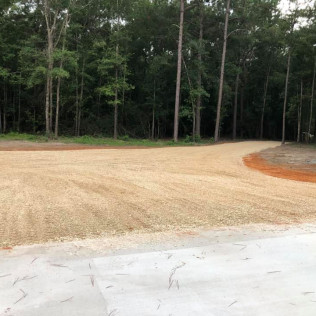 While there's something to be said for letting land remain in its natural state, in many cases, leaving your land completely untouched is impractical, if not impossible. If you want to build anything on your property or put your land to work as a farm or ranch, you will need to clear it first. Our team at Vickery Lawn Service, Land Clearing, and Stump Grinding has extensive experience in property clearing, and you can turn to us to get the help you need to prepare your land for your intended use.
There are many methods of property clearing, but our method of choice is known as forestry mulching. This technique uses specialized equipment to cut down problematic vegetation, including grasses, shrubs, and even small trees and grind it all into mulch. We prefer this method because it requires only one step—instead of having to cut down the plants in question and then haul all the debris away, we can simply drive our forestry mulchers into the underbrush and leave a trail of mulch behind us.
Another benefit of this method of property clearing is that it prevents erosion. Forestry mulchers cut down the above-ground vegetation while leaving the roots intact to hold the soil together, and the layer of mulch offers additional protection.
Our team is proud to serve the Livingston, Texas community and we want to help you develop your land. If you need property clearing services, just give us a call to get our experts on the job.
---
At Vickery Lawn Service, Land Clearing, and Stump Grinding, we offer property clearing services throughout Polk County, Texas, including Ace, Camden, Corrigan, Dallardsville, Goodrich, Leggett, Livingston, Moscow, Onalaska, Shepherd, and surrounding areas.