Our forestry mulching services are an efficient way to clear any problematic vegetation from your land.
Here at Vickery Lawn Service, Land Clearing, and Stump Grinding, we have extensive experience in landscaping and land management. As you can tell from our name, we offer a variety of services to help you take care of your land and prepare it for a variety of applications. One of the many things we can help you with is land clearing, for which we use a method known as forestry mulching.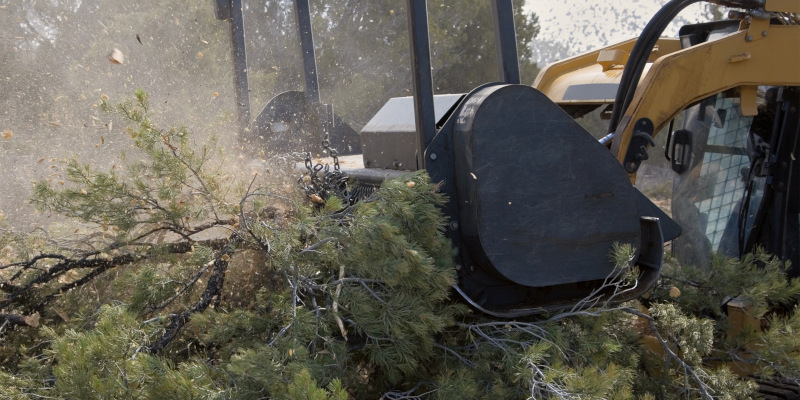 For those who are not familiar with the term, forestry mulching is a method of land clearing and underbrush removal. It involves using specialized machines called forestry mulchers to first cut down vegetation, including grass, shrubs, underbrush, and even small trees, then grind everything into mulch. This method is not only much faster and more efficient than more traditional methods of brush clearing, as it gets everything done in a single step, but it also offers other benefits as well. One of the main advantages of forestry mulching is the way it leaves the roots of all the plants intact, which helps prevent soil erosion. In addition, it leaves behind a layer of mulch to further protect your soil from eroding and help the remaining plants retain water.
Our team is proud to serve the Onalaska, Texas community, and we want to help you take the best care of your property. If you are looking for effective, reliable forestry mulching services, just give us a call in order to get our experts on the job as soon as possible.
---
At Vickery Lawn Service, Land Clearing, and Stump Grinding, we offer forestry mulching services throughout Polk County, Texas, including Ace, Camden, Corrigan, Dallardsville, Goodrich, Leggett, Livingston, Moscow, Onalaska, Shepherd, and surrounding areas.