In our experience at Vickery Lawn Service, Land Clearing, and Stump Grinding, most people understand why it's necessary to clear out a lot before constructing anything on it, but not everyone has a good idea of what this process involves. We have extensive experience in the property clearing business, and we have put together this article to go over what you can expect from our services.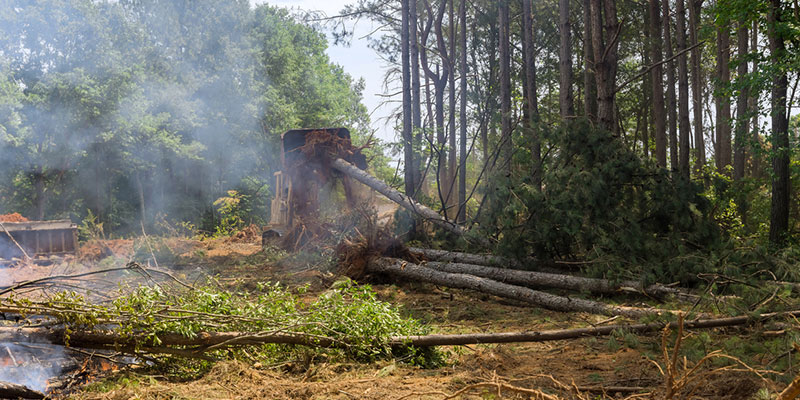 Tree Removal & Stump Grinding – One of the first steps in property clearing is removing trees to make room for the building. We will cut down any trees that are in the way of your proposed build location and grind down the stumps to ensure they can't continue to grow.
Forestry Mulching – Our property clearing services also typically involve forestry mulching. Forestry mulching is a process of cutting down scrub and underbrush with a specialized machine, which will grind the vegetation into mulch. This method is a fast, efficient means of clearing out brush, and we are confident you will be pleased with the results.
Land Grading – A third step in property clearing is land grading. This involves excavating the soil and shifting it around in order to adjust the slope of the land and provide good drainage. The purpose of land grading is to ensure rainwater will flow away from the finished structure, rather than towards it, in order to prevent water damage. You can count on our team to make sure your new building will be safe from drainage issues.