We at Vickery Lawn Service, Land Clearing, and Stump Grinding have extensive experience in stump grinding. If you are preparing your land for a construction project, you can have our team clear away trees and shrubs to make room for the new building—we'll get rid of everything, even the stumps. In this article, we'll go over a few reasons why stump grinding is necessary in order to encourage you to give our services a try.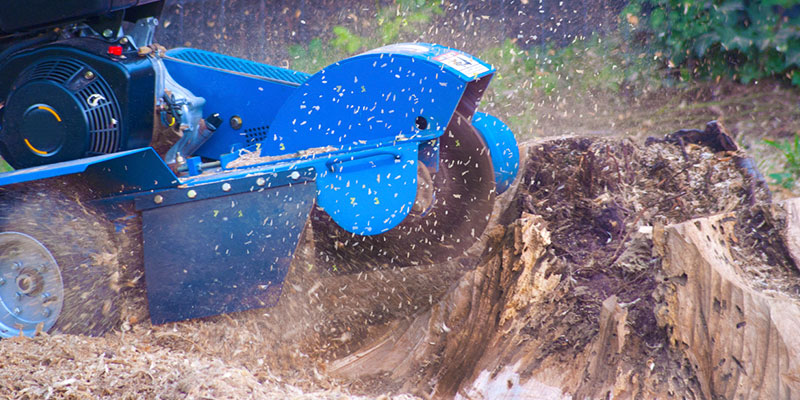 Removing Obstacles – For our purposes, stump grinding is necessary because it's the only way to effectively get all parts of the tree out of the way for your new build. It won't do you much good if we remove the tree only to leave the sump behind in the middle of your proposed build site—instead, we remove all traces of the tree so you can move forward with the project.
Preventing New Growth – Another reason why stump grinding is necessary is because many trees are so resilient that they can keep growing even after the trunk and branches are cut down. New shoots can continue to grow from the stump, and more importantly, the roots can continue to grow underground. Since growing tree roots can spell trouble for your foundation and underground utilities, we encourage you to use our stump grinding services to stop them from growing for good.
Preventing Pest Infestations – Lastly, stumps make great homes for a variety of insects and other pests. Removing stumps from your property with our stump griding services will discourage these creatures from taking up residence on your land.