We offer brush hogging to clear your land.
At Vickery Lawn Service, Land Clearing, and Stump Grinding, we offer a wide range of land clearing services for both residential and commercial customers alike. While we can certainly handle large land clearing jobs that involve tree removal and other more challenging tasks, we can also assist you with tasks like brush hogging.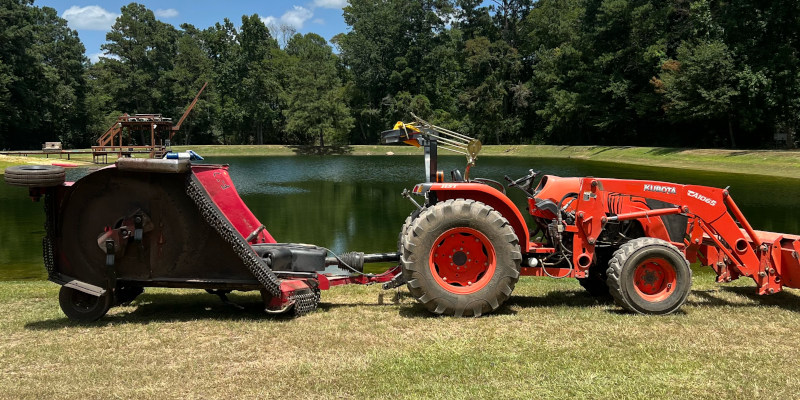 Brush hogging involves using a brush hog or rotary mower to clear large areas of tall grass, thick brush, and other vegetation. It's an important job for many people and organizations. For instance, a farmer may need brush hogging to clear a pasture, while an owner of a large residential property may need it to prevent fire hazards and maintain their property's appearance. Government agencies may even require brush hogging for preserves and parks. No matter your reasons for needing brush hogging, our team is here to provide the excellent results and service you deserve.
We have been in this business for over 24 years. We're fully bonded and insured, and our team has all the proper training to operate our brush hog safely. When we provide brush hogging for you, we will work thoroughly but also efficiently, so you can use your land how you need to sooner.
We're proud to serve our customers throughout the Polk County, Texas region. If you have any questions about brush hogging or our other services, don't hesitate to get in contact with us. We're here to provide the friendly and professional assistance you need to keep your land looking its very best!
---
At Vickery Lawn Service, Land Clearing, and Stump Grinding, we offer brush hogging services throughout Polk County, Texas, including Ace, Camden, Corrigan, Dallardsville, Goodrich, Leggett, Livingston, Moscow, Onalaska, Shepherd, and surrounding areas.